Home >> Resource >> logistics knowledge >>shipping lines advantage of route
How to choose shipping lines when use sea freight?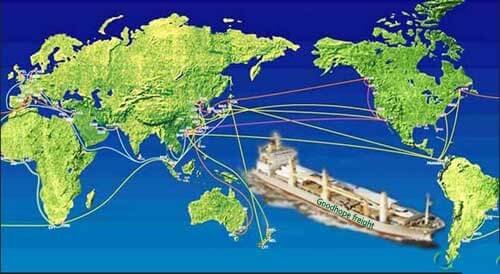 There are a lot of container shipping lines by sea freight services in China. Maersk Line /COSCO Container Lines/China Shipping Container Lines/MSC: Global Container Shipping Company/CMA CGM container shipping company/Hapag-Lloyd shipping/evergreen shipping....
Every container shipping lines have their advantage of route, choosing correct shipping line can save shipping time and sea freight from China. Below are some shipping lines advantages marketing from China:
China EMC shipping lines:South America, South East, Taiwan, Croatia, American.
China CSCL shipping line: North America, Europe.
China COSCO container shipping lines:Japan, Australia, New Zealand, North America, Europe, the Mediterranean,the Black Sea(Piraeus/novorossiysk/poti/Ashdod...)
China MSK containers shipping lines: North American, Africa
China HAPAGL SU lines: south American
China OOCL shipping lines:Japan, Southeast Asia, North America, Middle East
China APL shipping line:The Middle East, Australia, North America, South America
China WHL shipping line:Taiwan and Japan,Southeast Asia
China CMA CGM shipping line: Europe,Mediterranean and North Africa,USA
China YML shipping company: India and Pakistan,northwest Europe, Mediterranean, Middle East, Yangon
Hanjin shhiping line:Northern Europe, Western Europe, the Mediterranean,North America
China HMM shipping line: Northern Europe, Western Europe,The Middle East / India / Australia
China MSC shipping line: Europe, the middle east, North America
China Zim shipping line company: Caribbean / Phnom Penh / Southeast / West TINCAN/ east of Israel. USA / Canada / Eastern Mediterranean
China IRISL shipping line: only ship to Abbas, KHORRAMSHAHR,BOUSHEHR,UMM_AL QASR
China IRISL shipping line: only ship to Abbas, KHORRAMSHAHR,BOUSHEHR,UMM_AL QASR
China FESCO lines: Russia
...