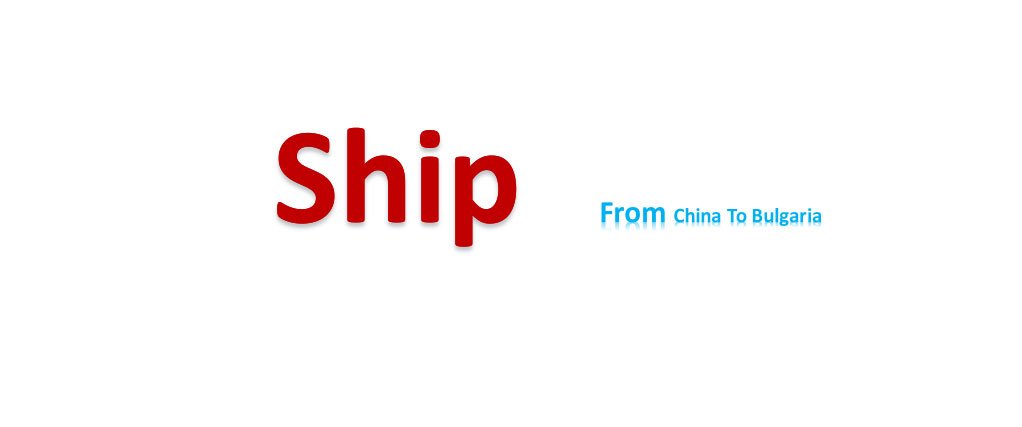 Home >>Shipping From China >> Shipping From China To Bulgaria
Shipping From China To Bulgaria
Do you run a small business? You must have some packages to receive or to drop? Are you running an international company which required shipping all around the world for the packages to be sent or received?
If your answer is yes, here is a quick and reliable solution to your problem. If you want to do shipping from China to Bulgaria either running a small business or a high profile one. You need to buy items and packages from China and export them to Bulgaria where retailers buy them. An individual can even buy a gift or an accessory from China and reliable resources will transport it all the way to Bulgaria for you to enjoy. The goods are also picked up from the factories in China and shipped to Bulgaria for business or door to door service.
How long does it take to ship from China to Bulgaria?
It is a very common question that what time does it take to get the shipment in Bulgaria to your door from China? On shipping from China to Bulgaria it depends on the method of shipping you choose:
Air Mail will occupy at least seven to twelve business days.
While Express shipping takes about three to seven days.
How to obtain cheap shipping from China to Bulgaria?
If you are in China, then the local services and packages shipping from China will save you money and time consumed for the people who want to buy items in China or Bulgaria. China postal services are offered from both Mainland China Post and HongKong post. Other shipping options are also available which might be far quicker than the local postal service. These may include a China International Express Mail and Courier Service.
These services offer two types of shipping methods:
1.China, HongKong/ Shenghai/ Wuhan/ GuangZhou and many more air freight shipping to Bulgaria.
2.The pick and drop is from door to drop, which is very convenient and simple for you to check up on from China to Bulgaria.
Shipping from China to Bulgaria the postal service is perfect to send light weight and low value parcels internationally. They only allow two kg without any registered tracking number and therefore this method of courier service is good for low value parcels. If you want a tracking number to track down your courier, I would suggest you to use Chine registered postal service.
In air mail HongKong or China it takes up to five to fourteen days. Due to the time differences, and others in countries and regions, the actual delivery may change slightly. This depends on local customs and local post office.
Hence, shipping from China to Bulgaria in these times of technology has become very cheap, convenient and quick to deal with.