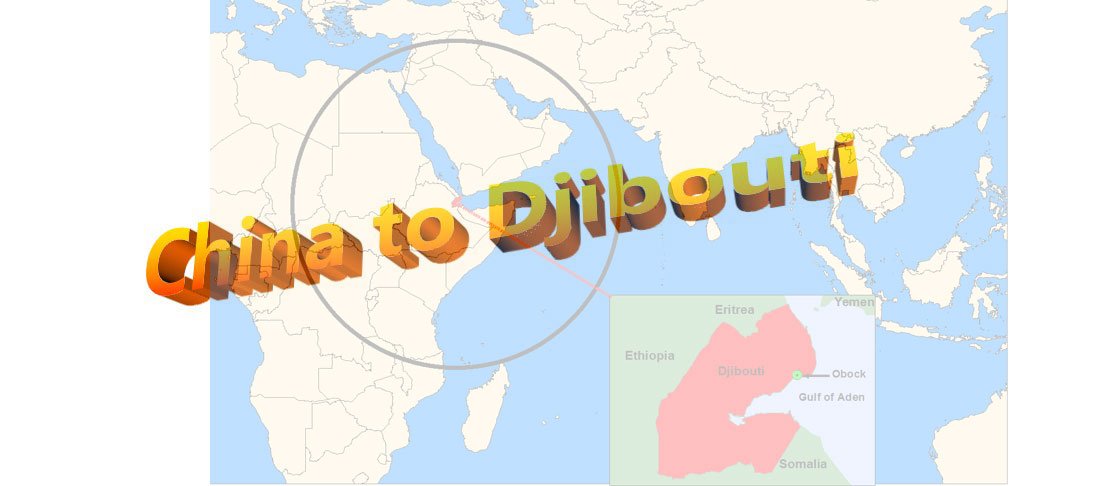 Home >> Shipping From China >> International Logistics Services Shipping from China to Djibouti
International Logistics Services Shipping from China to Djibouti
Whenever you start a new business you need some merchandise for its operation. The biggest problem is to manage the transfer of freight when you decide to import something from China. It is just too difficult to find a company that provides global shipping services, especially from China to Djibouti. Finding some trustworthy logistic services is not the only problem, even if one succeeds in finding a suitable service. It is because the fares are extremely high. But there is no need to worry as Goodhope Freight provides international logistic services shipping from China to Djibouti.
Quality and Convenience while Shipping from China to Djibouti
Want your goods to be shipped from China to Djibouti? Not a problem anymore! The amount of goods traded between China and Africa every year is huge. The African importers and businessmen like to buy goods from China because they manufacture cost-effective and high quality goods. But when it comes to shipping that load from China to Africa, they find themselves in a problem. Now, one can buy anything from China without worrying about shipping of the goods. Goodhope Freight will serve as your trusted logistic partner in China. With Goodhope Freight in existence, shipping from China to Djibouti has become a matter of ease. No need to hassle or worry about, because Goodhope Freight is the freight forwarding company that focuses on making importing from China an easy business by providing quality shipping.
Shipping Made Easier Than Ever
Have you ever thought that getting shipping services can be very easy and just a few steps procedure? Well, it has never been that simple before. But with Goodhope Freight, you need to follow just a few steps. Just get a quote and provide Goodhope Freight the details of the supplier, rest will be done by the company. The company arranges to pick up from your supplier and then ship out. Goodhope Freight ensures that shipment reaches you on time and in good condition. The only job one would be required to do at the end of the whole process is to receive the shipment and make payment. So simple, isn't it?
Budget-friendly Option
The main attraction of importing goods from China is their cost-effectiveness. But that is of no use to the importer when the shipment charges are so much that ultimately the imported good costs even more than a locally manufacture one. Keeping this in view, Goodhope Freight helps in keeping the business cost low by maintaining a minimum freight cost. The client can even calculate the cost for sea freight, air freight, DHL express price on our website
Top-Notch Customer Service
Goodhope Freight provides professional services to its customers. It provides freight forwarding services and shipping from China to Djibouti to its clients by connecting with the local shipping companies as well as air cargo companies. Thus, it also provides you an option to choose the medium through which you want the transportation of your goods. The shipping services from China to Djibouti are safe and smooth unlike those of other freight forwarders. Be it a bulk cargo or just a small package, Goodhope Freight will ship it at your destination.
This company is here to provide you with all sorts of freight forwarding solutions. International logistic services of Goodhope Freight, shipping from China to Djibouti will not only satisfy you but also provide the best experience.